Types of Businesses
Discover the ways your business can bring value to its customers.
What will your company bring to the table? When creating a startup, it's important to understand what value you are bringing to your customers. Solving this question early will allow you to narrow your market, clarify your business plan, and help others understand what your company offers. 
Inspired by Josh Kaufman's Personal MBA, we've gathered twelve forms of value your company can provide.
Subscribe to the Startup Wars newsletter to receive free resources for starting your company, delivered right to your inbox.
Charlotte Kane
Startup Wars allowed me to understand everything that goes into starting a business in 90 days.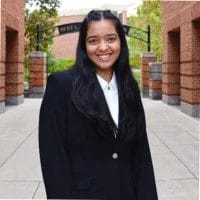 Darshita Bajoria
Startup Wars is an interactive way to learn and hone entrepreneurial skills while being a no-risk outlet. Great tool for those pursuing entrepreneurship.