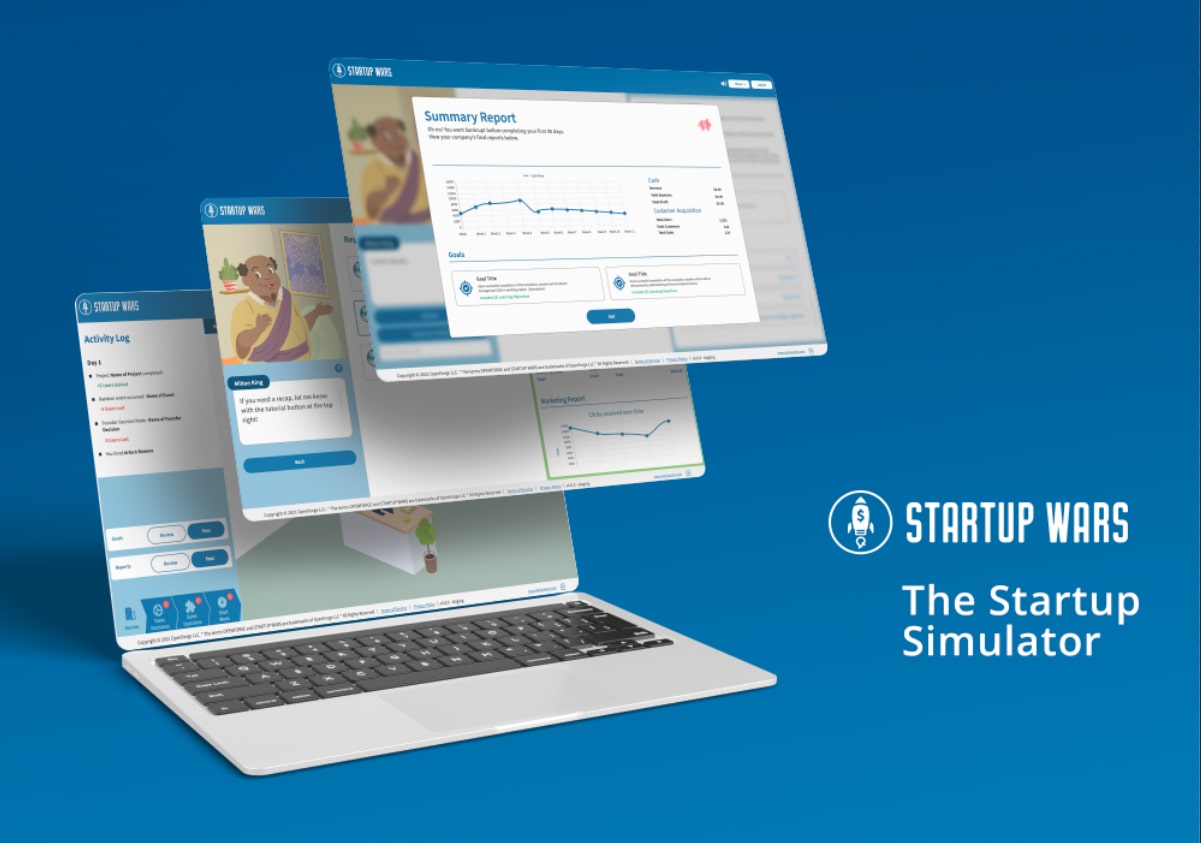 Hey everyone!
We have another update for you, taking care of some issues that some of you reported in previous versions, and we are happy to announce that we were able to address and fix almost all of them! (because that how amazing is our team (cheers to the developers!), and besides the fixes, we also made several improvements to the visuals of the game.
What was fixed?
Fixed an issue where a marketing campaign generated high revenue.
Fixed an issue where the student didn't have iPad support.
Fixed issue where modals overlap.
Fixed issue where 0 total cash spent appeared in the marketing report.
Fixed an issue where navigation between modules did not seem clear.
Fixed issue where tasks appeared unassigned and with 0 hours in a continued game.
Fixed an issue where the completed goal didn't appear in the activity log.
Fixed an issue where finished products did not appear in the activity log.
Fixed issues where new customers appeared without a marketing campaign.
Fixed the issue where the pop-up telling you that you didn't have enough money to refresh the employee list didn't appear.

What's changed?
We update the looks of the game, and now it looks better. Navigation through screens was improved to make it simpler than before, the same as clearer because we also made changes to the tutorials and definitions in the game.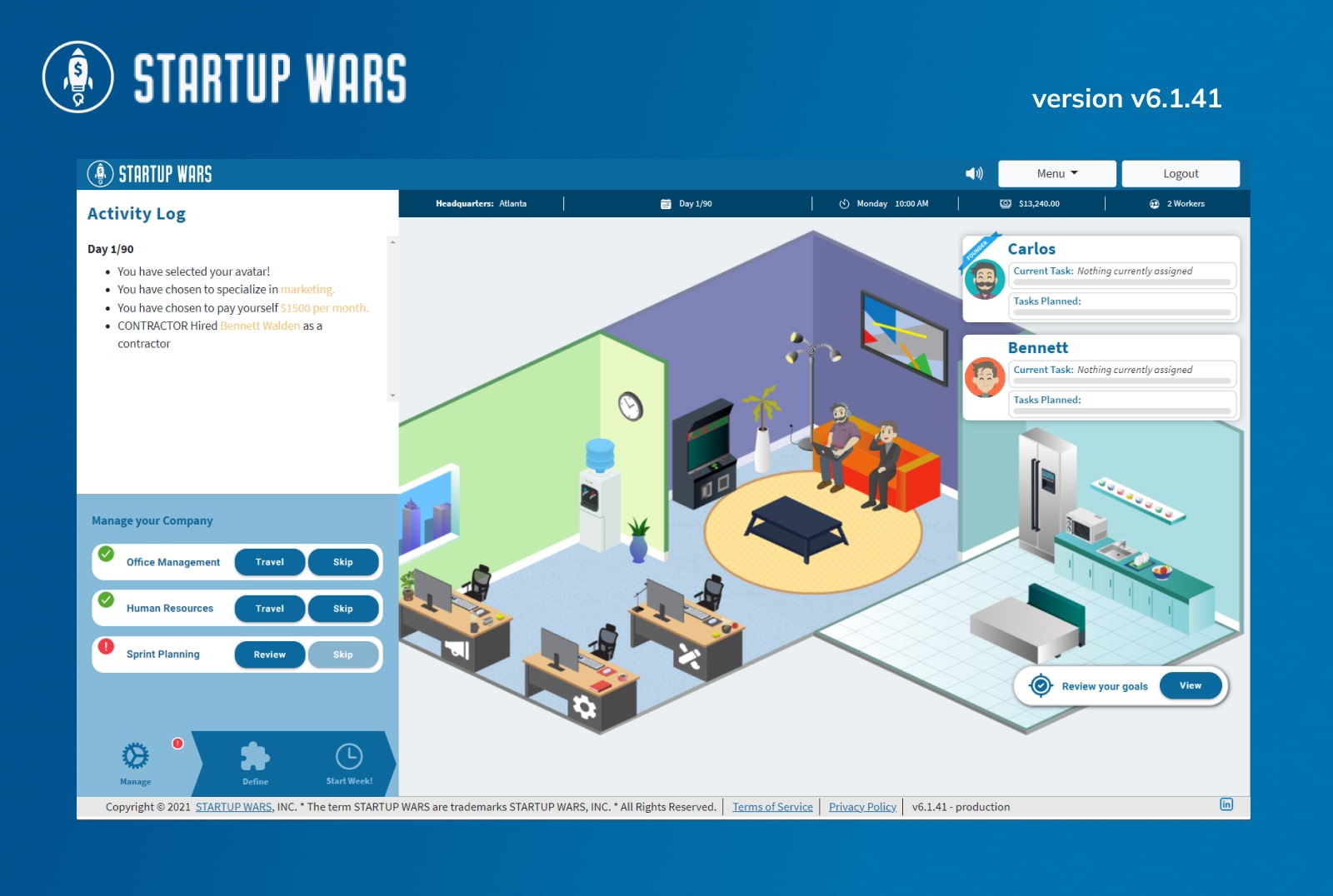 Do you want to try Startup Wars in your Classroom?
Hold of us directly via our contact page and let us know what type of classes you are teaching this fall, we always welcome professors that are committed to innovation and teach with passion, as we know you do.
See you soon in our next update and may the success be with you