Hey everyone,
We hope you had a fantastic 4th of July weekend and everyone stayed safe and pleasantly full from hamburgers, hotdogs, and all sorts of other holiday goodies. Now that we all have full bellies, it's time to get back to work and prepare for the fall term!
On our side, we've been hard at work on both the product and community, and our community has grown tremendously! Everyone is super excited to work together to unlock new ways to teach entrepreneurship, and with each friendly new face we grow our list of features and capabilities our platform will be supporting in 2022 and beyond.
We have a couple updates to share with everyone, so without further ado let me dive right in!
3 Weeks till v6.0!
The development team has been working furiously on our latest version, v6.0, which will include some much asked for improvements. The official release date is set for August 12th, but we might release it a little early so keep an eye out!
This update will include:
New Learning Module – Marketing

This module will introduce pay per click advertising (PPC) into the simulation so that students can learn how real-life marketing affects their business
Architecture Enhancements

Many of our professors have asked for integration to their LMS, and we've listened! We started the process of re-architecting our grading system so that we can seamlessly integrate to your classes. It won't be ready for this semester, but we're anticipating we'll be ready for the spring of 2023 so stay tuned!

UI/UX Enhancements

If you've been one of our early adopters, you know how seriously we take our student feedback! Our team has been pouring through hundreds of feature requests and organizing every single one, so this update will have a lot of usability updates that you'll be proud of.

Performance Enhancements!

Have a slow connection? No problem – this update will also include major performance enhancements as well.
And there are many, many more! We'll send another update the first week of August with instructions for how to download the app and use everything.
Free

Access This Fall!
If you don't remember, in March we announced our partnership with USASBE & CEO to drive new experiences for entrepreneurship education. This has been going fantastic and from those conversations we've already added over 30 new community members and expanded our roadmap to include new business types such as NIL's (Name Image Likeness), Agencies, Retail, and more.
As part of that programming, this fall we'll providing free early access to BOTH our existing SaaS simulation, and the new simulation that will be provided as part of the upcoming competitions.
If you haven't already, please reach out (just reply to this email) and we'll get you free access for the fall term!
New Simulation Previews
Our design team has been working around the clock to create new formats to support these business types, but formats that are engaging and fun for students – not just the typical old spreadsheet! One popular request has been a simulation for students to sell apparel, jewelry, t-shirts, and more. Who knows, perhaps a market simulation is coming soon? 🙂
We're building out these new simulations as fast as we can, so stay tuned for more updates for future simulations!
Welcoming our Newest Community Members for October Symposia!
Startup Wars is driven by the education community – our job is to provide the platform, but it's our community who provides the hands on research, education, and focus to their students in entrepreneurship. Without further ado, let's all give a warm welcome to our latest community members who are participating in this October's Symposia!!
---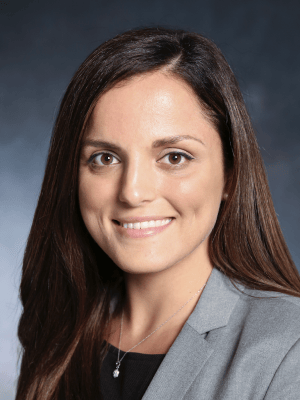 Mariangela Vecchiarini, Ph.D. is Assistant Professor of Management and Entrepreneurship in the Mike Cottrell College of Business at the University of North Georgia. She earned her Ph.D. in Entrepreneurship and Innovation from the Italian University Vanvitelli (Naples, Italy). She was a research fellow at the Witten Herdecke University in Germany and a visiting scholar at the University of Alabama (Tuscaloosa, AL). Dr. Vecchiarini teaches Entrepreneurial Mindset and Lean Startup courses at the undergraduate and graduate level. She also collaborates with the LaunchPad, a University of North Georgia center for student entrepreneurship and innovation.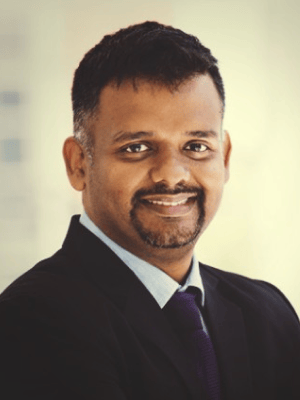 Vyas Sreenivas is a Ph.D. candidate in Strategic Management at the Fox School of Business, Temple University. Prior to joining Fox, he worked as an investor in early-stage ventures in the financial inclusion space. Vyas has also worked as a Technology Analyst in the financial services industry in India and London. His interests in research stem from his experience working closely with entrepreneurs and helping them raise capital in the early stages of their ventures. Vyas is particularly interested in studying how entrepreneurs make decisions.
Stacy Wellborn has over 25 years of industry experience and 10 years of teaching experience, is a passionate and dedicated instructor at Spring Hill College where she teaches entrepreneurship, supply chain management, and marketing. As a PhD candidate at the University of South Alabama, Stacy is in the final stages of her dissertation and plans to graduate in 2022 with a focus on the impact of early entrepreneurship education programs on student entrepreneurial intent.
Eugenia Oi Yan Yau, soprano, is the chairperson at Borough of Manhattan Community College (City University of New York). At BMCC, she directs all Choral Programs, including the College Chorus, Concert Chorus, and Downtown Community Chorus. Her choruses have been featured in both commercial and traditional classical performance venues, including the 2010 US Open with Gloria Estefan, 9/11 Memorial for Recovery Workers on May 30, 2012, and Masterwork Series Spring Concerts (under Manhattan Concert Productions) at Carnegie Hall and Lincoln Center since 2008. Dr. Yau is one of eight leaders (amongst all 25 CUNY Colleges) for the 2019-2020 Diversifying CUNY's Leadership: A CUNY-Harvard Consortium.
Dr. Colleen Robb currently serves as an assistant professor for the School of Entrepreneurship at Florida Gulf Coast University (FGCU). At FGCU, Robb serves as a committee member for the Institute for Entrepreneurship Governance, Undergraduate Affairs Committee, and the Graduate Affairs Committee. She formerly served as the director of the Center for Entrepreneurship, an assistant professor of entrepreneurship, and co-director of the interdisciplinary program, Bridge Entrepreneurship for California State University, Chico (CSUC). She also served on the 3CORE Economic Development Strategy Committee, co-PI for one of the seven Blue Tech Valley Innovation Cluster Hubs, and board member for ChicoStart.
John H. Wilson, PhD is an entrepreneur and scholar with more than twenty years experience as a business leader in the software & services industries. He strives to bring a multi-dimensional perspective on market dynamics and a lean, iterative approach to building thriving, profitable businesses. Currently, John is a teaching professor on the faculty of Drexel University's Charles D. Close School of Entrepreneurship.
Wait – I don't see myself?
The program is open to all professors of business, entrepreneurship, art, music, and fashion. Since we're partnered with two amazing organizations on this initiative, there are two separate links to participate.
If you are a member of USASBE, please register here: https://try.startupwars.com/usasbe-symposia-tournament/
If you are a member of C-E-O, please register here: https://try.startupwars.com/c-e-o-tournament/
If you're not a member of either of those communities but are interested in using Startup Wars simulations for your classroom, please get a hold of us directly via our contact page and let us know what type of classes you are teaching this fall!