When you work in education, you'll realize that the way students are learning has changed greatly over the past two years.
Thanks to the pandemic, most college classes are now remote, and it's easy to feel disconnected in a remote learning environment. This can make students struggle to connect what they learn in class to their own lives.
With Startup Wars, we're bridging the gap between classroom education and real-world experience.
In the Fall Semester, we have taught over 430 students from 10 colleges how to run their own business. Here's a breakdown of where those students are enrolled:

When we saw how excited students were to build their businesses, we knew it was time to show you exactly how Startup Wars has been impacting classrooms.
New Feature – Employees vs. Contractors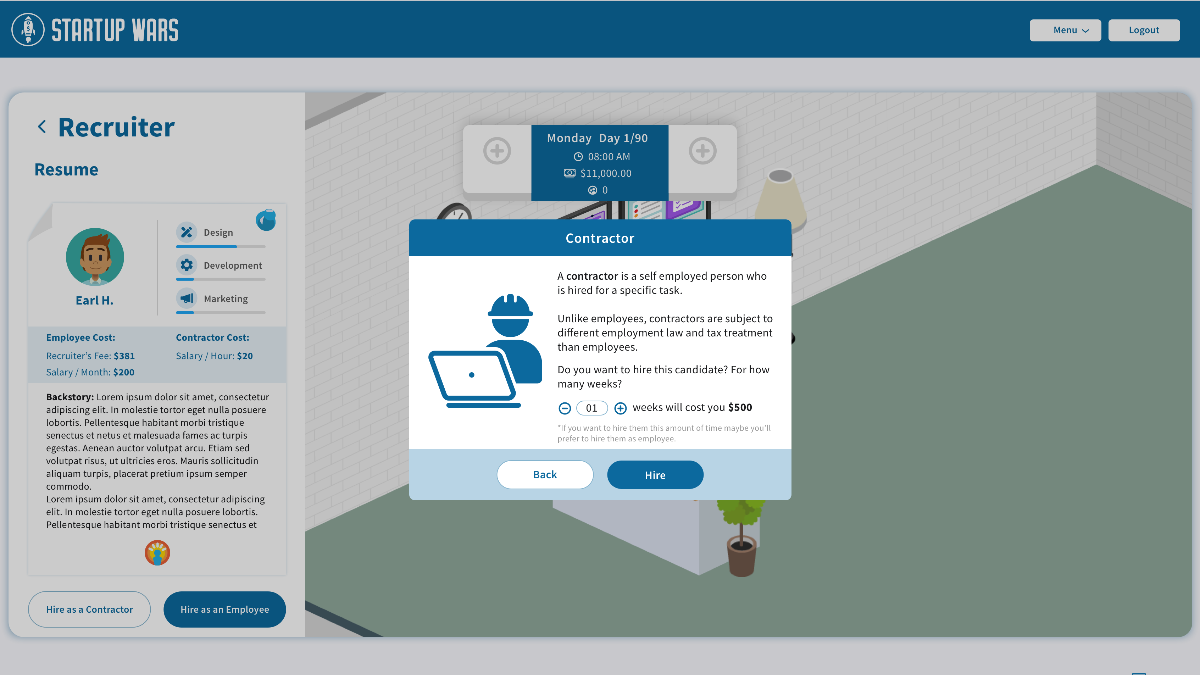 The newest feature we introduced was our Employee vs. Contractor feature. This allows students to make smarter hiring decisions for their team and learn about the pros and cons of salaried work versus contracted work.

Students realized that running a business comes with the duty of running a team of real people. The way they looked at payrolls, taxes, and benefits changed.

They are no longer learning from the perspective of a passive observer. Instead, students are using critical thinking and problem-solving from the perspective of a business owner.

Let's take a look at what the students themselves have to say about their experience…
User Friendly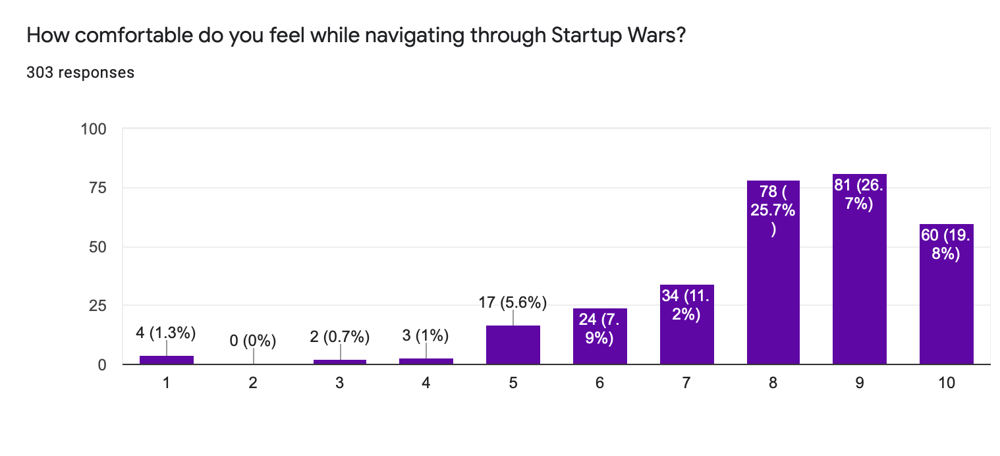 At Temple University, every student in the class began playing through the simulation within a few minutes. The professor remarked that the previous simulation they used took 3 days to set up.

The professor could spend the class time teaching instead of navigating confusing interfaces and onboarding, and the students can get right into learning.
Educational Impact
We put a lot of attention into teaching students new terms in Startup Wars.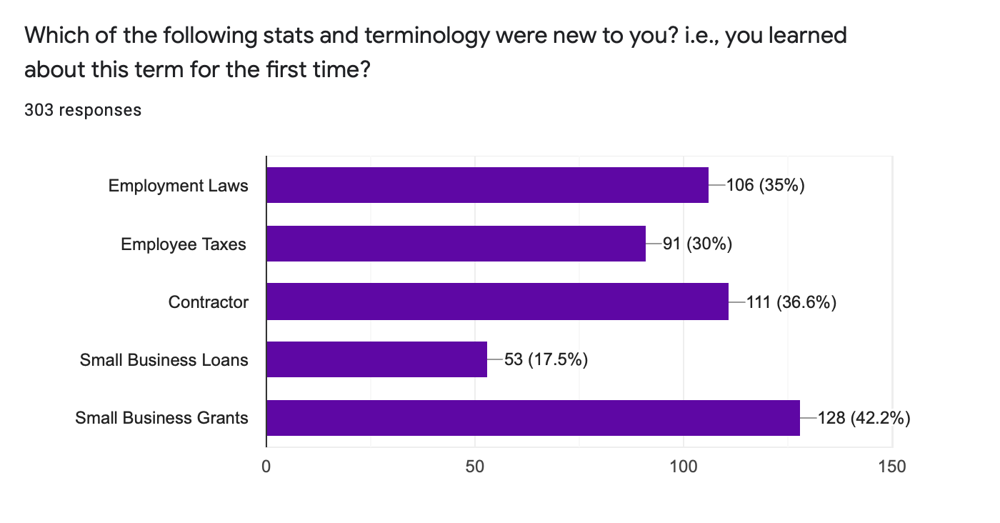 The data shown above shows new terms that the students encountered in the simulation. We found that the top two terms the students learned for the first time were "small business grants" (42.2%) and "contractor" (36.6%).

With our new contractor feature, students were introduced to the concept of contract workers and the opportunities they present.

Introducing small business grants gives power to underprivileged students to experience entrepreneurship without the financial burden.
Student Feedback – Character Variation
After a few rounds of gameplay, we asked students what they wanted to see most from a business simulation.

Many students noted that they wanted more avatars they identified with. We've gathered that feedback and have begun planning to add more diverse characters for students to choose from.

Everyone deserves the chance to see themselves in the future they are building. Our mission at Startup Wars is to empower students to see themselves as successful business owners.
With every new update, we are creating the path for them to get there.
---
We are currently offering early access to our Spring 2022 waiting list. If you would like to have Startup Wars impact your classroom this spring semester, visit us at startupwars.com/contact.