Hello everyone,
Hope you are feeling as full of energy as we are!  We have some new updates and bug fixes to announce, mostly focused around the Teacher Portal and Student Simulation.
Here's a quick summary, and don't forget that we'll be having our next MAJOR release (with 2 new features) on November 7th!
Fixes and improvements
Fixed breadcrumbs on all screens
Fixed a bug that allows students to enroll multiple times in the same class.
Improve the reports on the assignments screen

Indicators were added for teachers to know the actual progress of every student.
The number of attempts is now available.
A button to get the best score for the student was added.

The performance of the portal was improved, and now charging data will be faster than ever.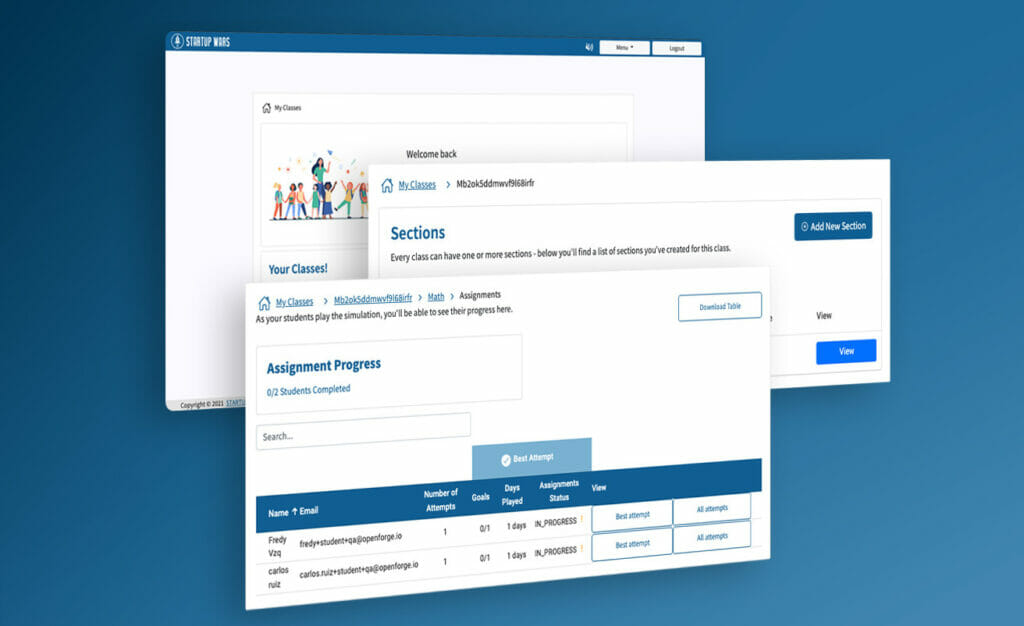 And that's it for this update, as always, please don't hesitate to reach out! Otherwise, we look forward to speaking with you next month!